2020 Outlook: Real Estate Market Forecast
After a two year slump, the future's looking bright again for Canadian real estate.
Economists expect positive growth in the national housing market in 2020, supported by low mortgage rates, a solid job market, and a rising population.
In fact, in a recent report, RBC Economics called 2019 a "turning point for Canada's housing market."¹
To understand why—and where the market is headed—we take a closer look at some of the key indicators and
summarize expert predictions for the coming year.
More importantly, we explain what impact these changes will have on buyers, sellers, and homeowners in
2020 and beyond.
Real Estate Market Forecast
Rishi Sondhi of TD Economics predicts that affordability challenges will temper price growth in the country's most
expensive markets. However, low mortgage rates, rising incomes, and government interventions—like the First Time
Home Buyer Incentive program launched in September—could help eager buyers stretch their budgets.
What does it mean for you? If you have the ability and desire to buy a home, act soon before prices go
up. Economists expect both home values and rental costs to rise this year, so you're likely to pay more the
longer you wait.
HOUSING STARTS WILL STABILIZE
In 2017, Canadian housing starts reached a 10-year high. But as the real estate market slowed, builders pulled back.
The CMHC expects both single-family and multi-unit construction activity to stabilize this year and to rebound by
the end of 2021 to levels consistent with historical averages, although well below the 2017 peak.³
According to PwC's latest "Emerging Trends in Real Estate" report, condominiums continue to dominate new
construction in Canada. Their relative affordability has made them a favourite of both first-time buyers and investors
looking to fulfill a growing demand for rental units. However, a narrowing price gap between condos and detached
housing could shift builder momentum towards single-family homes.(6)
What does it mean for you? If you've had trouble finding a suitable home in the past, new construction
may become an increasingly available option. We can help you assess both current and upcoming
developments in our area.
SALES VOLUME WILL RISE
After peaking in 2016, Canadian home sales volume fell in 2017 and 2018. Fortunately, we saw a turnaround last year
as sales began to recover, and economists expect the trend to continue. The Canadian Real Estate Association
forecasts that national home sales will rise by 7.5% this year.² And the Canada Mortgage and Housing Corporation
(CMHC) predicts "home sales will increase in 2020 and 2021, offsetting the declines observed since 2016 by the
end of the forecast horizon."³
What triggered this rebound in market activity? According to Rishi Sondhi of TD Economics, "The beneficial
combination of solid job markets, rising household incomes, healthy population growth, further distance from
restrictive government policies and low mortgage rates have given a boost to demand."4
What does it mean for you? The market is heating up as buyer demand grows. If you're planning to
purchase a home this year, be prepared to compete for the best listings. And if you're a seller who has been
waiting for the market to pick up, now may be a good time to act.
HOME PRICES WILL INCREASE
Home prices declined in many markets as sales volume fell. This year, however, sales are set to outpace the supply of
new listings. That's causing prices to increase as buyers compete for fewer available homes. "The rise in the
sales-to-new listing ratio suggests that house price inflation will surge," writes Stephen Brown of Capital Economics.5
Nationally, the CMHC expects the average sales price to exceed its peak 2017 level by the end of 2021, led by
growth in Ontario, Quebec, and British Columbia. "Other regions will generally see modest gains over the forecast
horizon," predicts the agency in its Fall 2019 Housing Market Outlook.³
While national real estate predictions can provide a "big picture" outlook, real estate is local. If you're
considering buying or selling a home, contact us to schedule a free consultation. We can guide you
through the issues most likely to impact sales in our area, and we can help develop a plan to meet
your real estate goals this year.
WE'RE HERE TO GUIDE YOU
Sources:
1. RBC Economics
2. Canadian Real Estate Association
3. Canada Housing and Mortgage Corporation
4. Huffington Post
5. Huffington Post
6. PricewaterhouseCoopers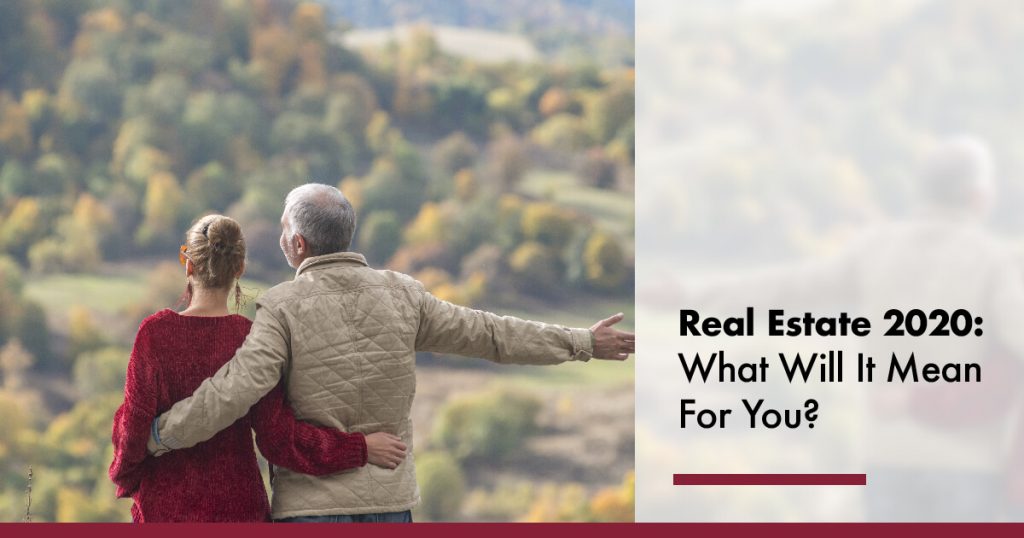 START PREPARING TODAY

If you plan to BUY this year:
Get pre-approved for a mortgage.

If you plan to finance part of your home purchase, getting pre-approved for a mortgage will give you a jump-start on the paperwork and provide an advantage over other buyers in a competitive market. The added bonus: you will find out how much you can afford to borrow and budget accordingly.

Create your wish list.

How many bedrooms and bathrooms do you need? How far are you willing to commute to work? What's most important to you in a home? We can set up a customized search that meets your criteria to help you find the perfect home for you.

Come to our office.

The buying process can be tricky. We'd love to guide you through it. We can help you find a home that fits your needs and budget, all at no cost to you. Give us a call to schedule an appointment today!
If you plan to SELL this year:
Call us for a FREE Comparative Market Analysis.

A CMA not only gives you the current market value of your home, it will also show how your home compares to others in the area. This will help us determine which repairs and upgrades may be required to get top dollar for your property, and it will help us price your home correctly once you're ready to list.

Prep your home for the market.

Most buyers want a home they can move into right away, without having to make extensive repairs and upgrades. We can help you determine which ones are worth the time and expense to deliver maximum results.

Start decluttering.

Help your buyers see themselves in your home by packing up personal items and things you don't use regularly and storing them in an attic or storage locker. This will make your home appear larger, make it easier to stage … and get you one step closer to moving when the time comes!